Open Front Pure Cashmere Cardigan
Open Front Pure Cashmere Cardigan
Size Chart
OPEN FRONT PURE CASHMERE CARDIGAN
SIZE
XS
S
M
L
XL
XXL
Front Length
27.9''
28.5''
29.1''
29.7''
30.3''
30.9''
Back Length
28,7''
29.3''
29.9''
30.5''
31.1''
31.7''
Bust
36.2''
38.2''
40.2''
42.1''
44.1''
46.1''
Sleeve Length
27.0''
27.5''
28.0''
28.5''
29.0''
29.5''
OPEN FRONT PURE CASHMERE CARDIGAN
SIZE
XS
S
M
L
XL
XXL
Front Length
71.0
72.5
74
75.5
77
78.5
Back Length
73.0
74.5
76
77.5
79
80.5
Bust
92
97
102
107
112
117
Sleeve Length
70.0
70.5
71
72.5
74
75.5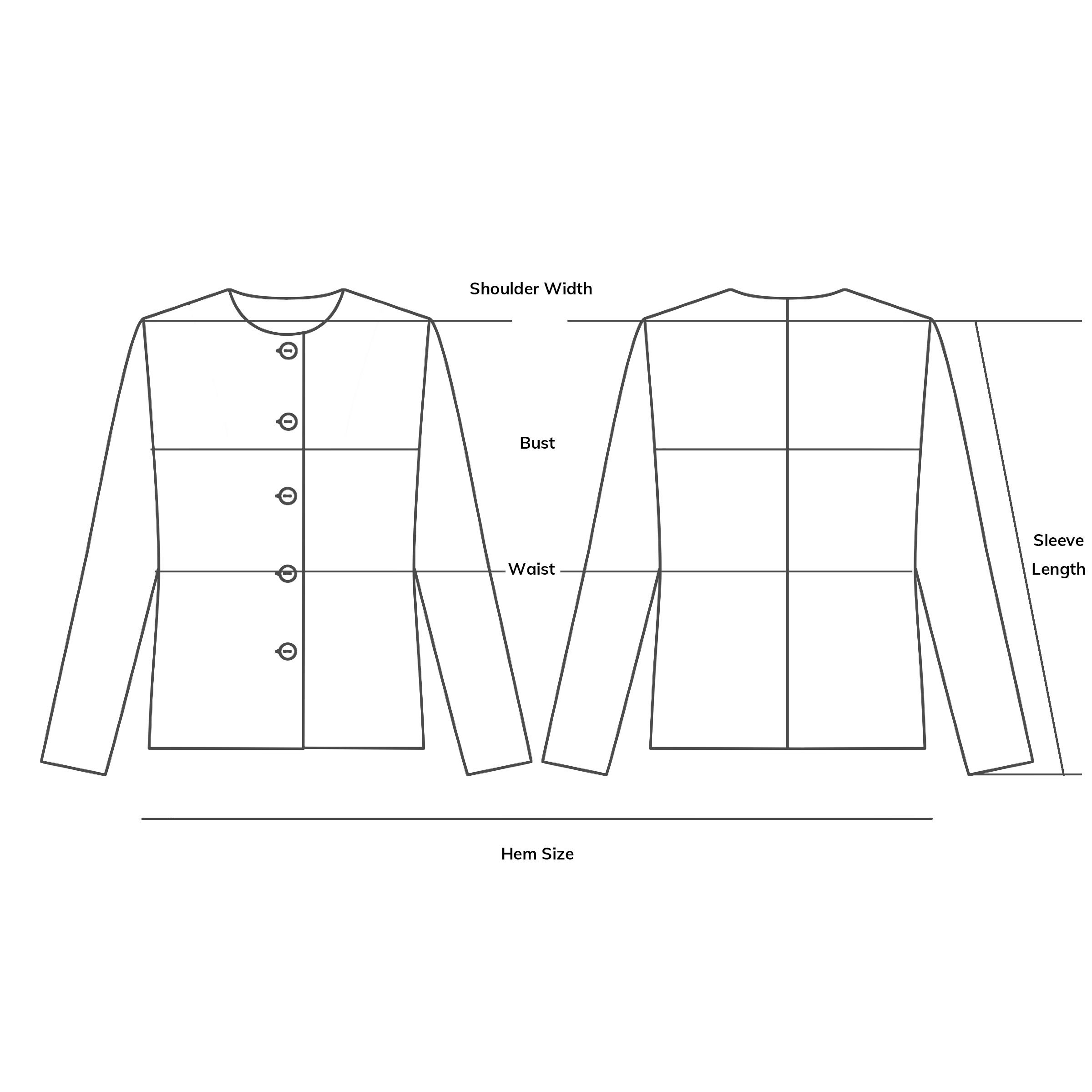 Free shipping over $198.

Get a Limited Tote Bag over $198.

Return & Exchange policy. More
Fit Advice
Fit Advice
Model is: 177cm/5'9",Wearing size M.
Description
Simple and low-key. The close-fitting cardigan with the front placket has two pockets. It is versatile and can match almost any outfit. Must-have for autumn and winter!
Material
100% Cashmere
Cashmere, known for its silken-smooth feel & is lavish to the touch. This exquisite yarn comes from the undercoat of cashmere goats. Characterized by its fine, soft fibers, cashmere is a renewable and natural resource.
Pair With
SKU:

20R2OW001
Categories: affiliates-use, All Products, Available, Cardigans, Cashmere, Homewear, Hot Sale, Knitwear, NAP Basic, NAP Black Friday Deal, NAP Favorites, NAP Happy New Year 2022 Live Streaming, Nap time with us,watching Live, NAP-live, Robes + Cardigans, Ship Today, Tops, USA Influencer, Women